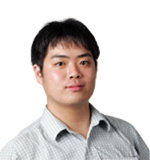 Kedi Xia
graphic design, data visualization, GIS
Hello!
Welcome to JourViz, my secret base for journalism and visualization.
I created JourViz to explore and share interesting visual presentations because I really like to tell stories in creative ways. You will see many independent projects that I did for fun, and a number of samples from my published works.
At the moment, as a resident scholar at the University of Arizona School of Journalism, I've been working with grad students and faculty members on various research projects.
Have fun!